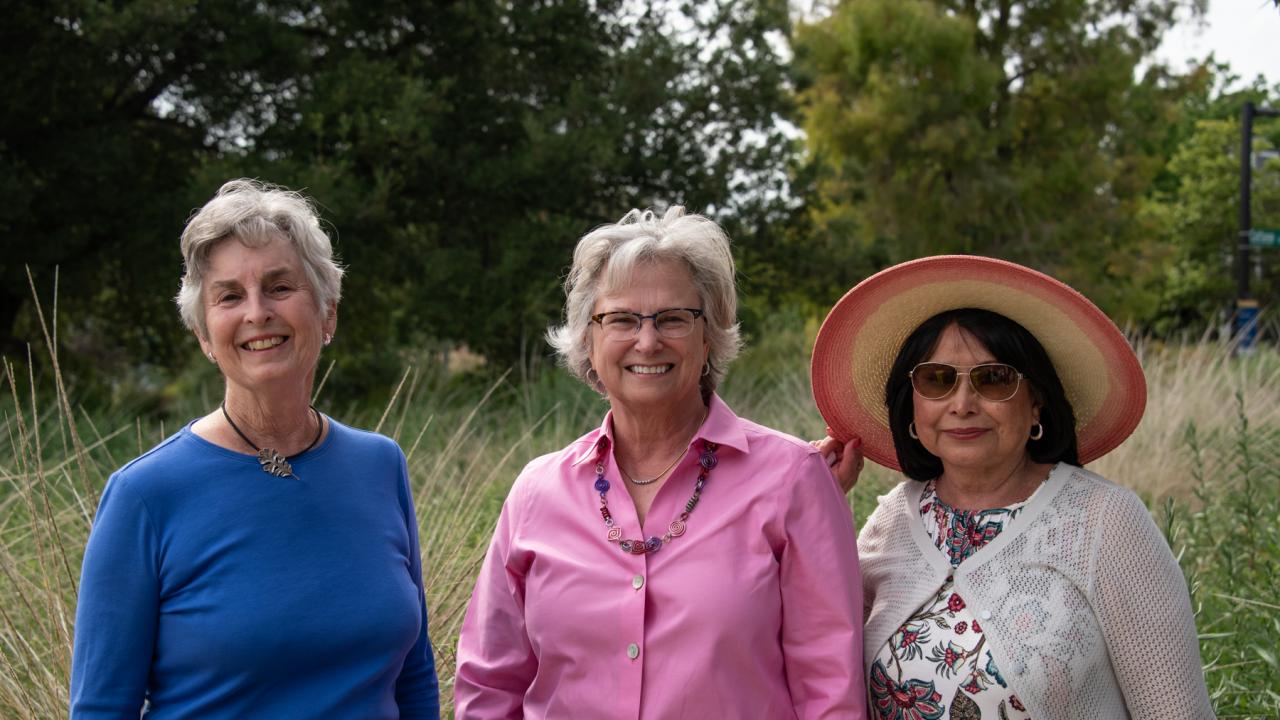 by Suzanne Ullensvang
The Friends of the UC Davis Arboretum and Public Garden, our community support group, has been a tremendous partner in fostering the excellence of our gardens and programs for over 40 years.  Our large base of loyal Friends members and the steady leadership of the Friends Board have been two reasons the Friends group has been so successful in providing critical financial and volunteer support.
We are especially grateful for the leadership of Martha Rehrman, who has served on the Board since 2011 and as President of the Friends since 2014. Martha has helped elevate the work of the Friends and excelled in bringing her own special flair to many Arboretum events celebrating volunteers, donors and other supporters. As of June 30, 2018, Martha will shift into the Immediate Past President role where she will continue to work as an enthusiastic advocate for volunteers and members and share her unique talents as event planner extraordinaire.
Ann Trump Daniel, who has been an active Arboretum volunteer since 2013 and member of the Friends Board since 2016, will assume the role of Friends President. Thank you, Martha, Ann, and all the members of the Friends Board for their dedication and leadership.
We are also pleased to welcome one new member to the Friends Board, Griselda Castro. Griselda was elected in June and brings extensive experience in student affairs, advocacy for underrepresented students, and community outreach to the Board.
Would you or someone you know be interested in doing more for the Friends? The Friends of the UC Davis Arboretum and Public Garden Board is currently accepting nominations for members-at-large for the 18-19 Board year.  Consider offering your talents to support this amazing organization!  The Board leads work groups that support the Arboretum through fundraising and involvement in strategic initiatives. Any member of the Friends of the UC Davis Arboretum and Public Garden is eligible for nomination. Please submit nominations to the staff liaison to the Board, Suzanne Ullensvang at sullensvang@ucdavis.edu by August 15, 2018.
Category
Tags