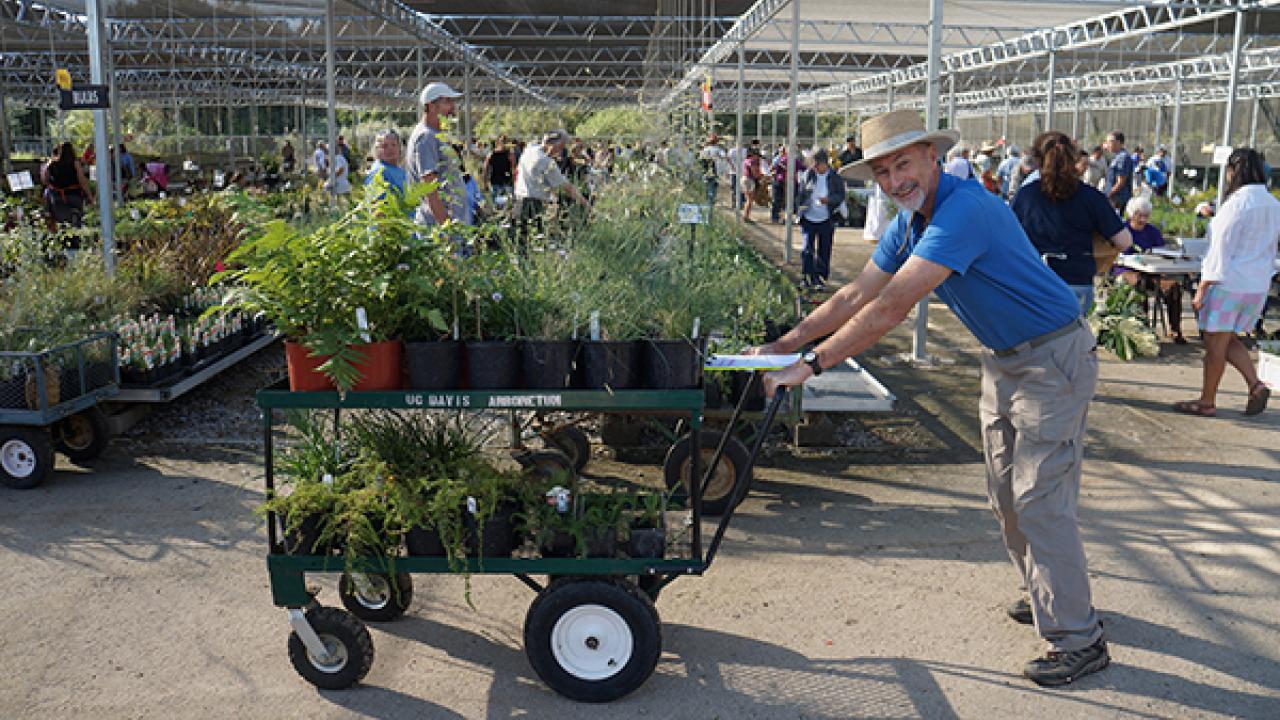 Location
Arboretum Teaching Nursery
LIFE AFTER LAWN:
Find the right plants for your sustainable landscape. Join us at our first open-to-the-public plant sale of the Spring 2018 season where we will be featuring attractive, drought-tolerant, easy-care, regionally-appropriate plants including a large selection of California natives and Arboretum All-Stars. LEARN MORE
Members of the Friends of the UC Davis Arboretum and Public Garden an additional 10% off their plant purchases and new members receive an additional $10 off as a thank you for becoming a member. For more information on the benefits of membership visit: http://arboretum.ucdavis.edu/join_the_friends.aspx.
Members of the Davis Botanical Society are also welcome to shop early and save. LEARN MORE
Note: If you join or renew online at least 48 hours prior to a plant sale event, you can receive the membership benefits even if you haven't received your card by mail yet. If you join online less than 48 hours prior to a plant sale event, please print and bring the receipt for your online membership payment.
Future Public Plant Sale Date:
Sunday May 12 (Clearance Sale) | 9 a.m. – 1 p.m.
Tags