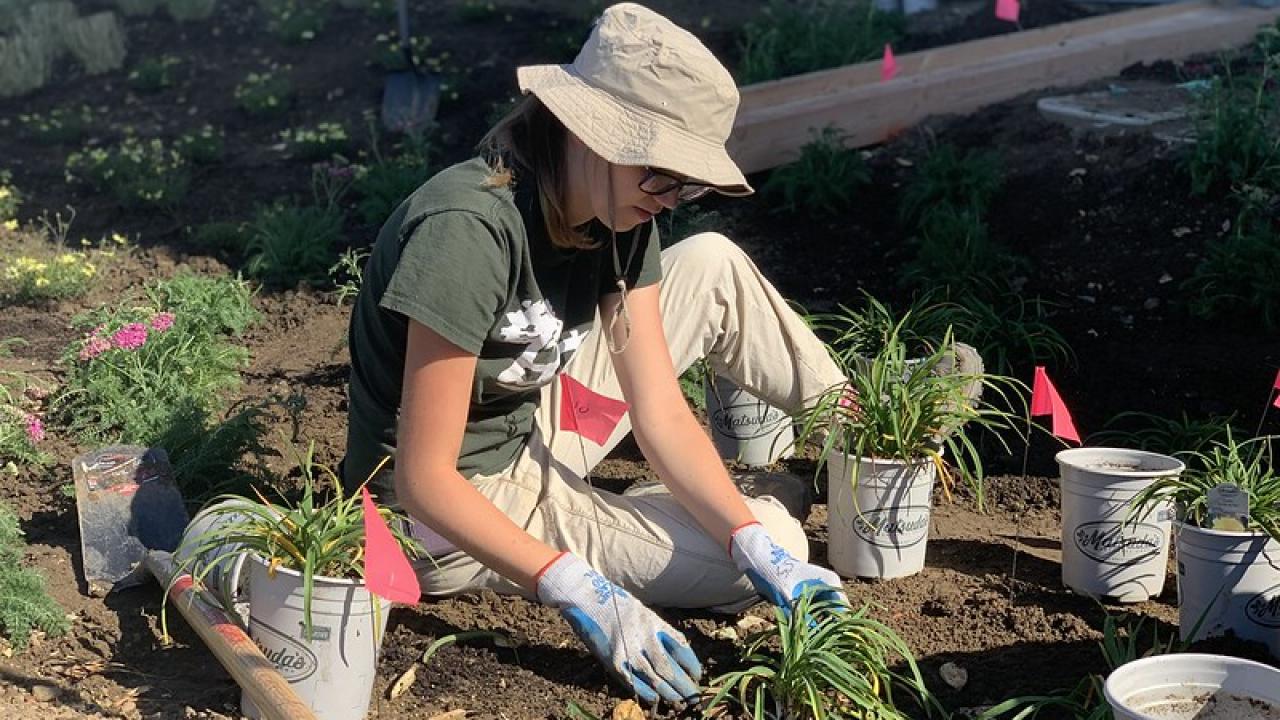 When it comes to green infrastructure, the Learning by Leading™ SmartScape interns have got it covered. The SmartScape team is not only focused on establishing smart irrigation strategies, they are transforming once-overlooked sites into beautiful gardens. In doing so, the SmartScape team has created an area for students to gain a greater understanding of how to approach landscape ecology from both humanistic and biological perspectives. It's hands-on experience!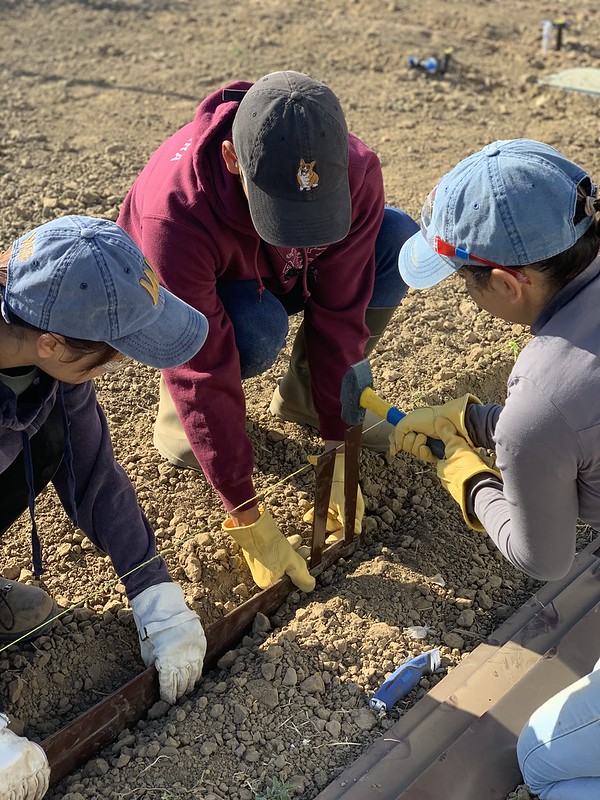 Led by Landscape Architecture Asst. Professor Haven Kiers and Environmental Steward Miles DaPrato, the SmartScape team is hard at work developing sustainable landscapes for research that are both practical and aesthetically pleasing. With a background in landscape architecture, Haven brings a unique perspective to SmartScape that emphasizes the importance of landscape design, environmental planning, and the effects that different levels of irrigation can have on various plants. 
Last quarter, the team took on a project that involved the installation of subsurface irrigation technologies for waterwise plants. The SmartScape team, in collaboration with the campus's Green Infrastructure Club, assisted Kevin Perry, lecturer in the UC Davis Landscape Architecture department, with the installation of drip-irrigation and plants in a swale at the Western Center for Agricultural Equipment located in west campus.
Going into these research-related projects, Kiers' questions include: How do you put in green infrastructure for research and still make it something beautiful? How do you make it a welcoming space that people want to learn about? The answer lies somewhere in SmartScape's ability to design each landscape and install irrigation, and still manage to utilize both native and ornamental plants alike to beautify the area. 
"There's lots of Arboretum All-Stars," Haven said. That includes plants work well in our area, even under difficult conditions. For more information on a full list of Arboretum All-Stars, visit https://arboretum.ucdavis.edu/arboretum-all-stars.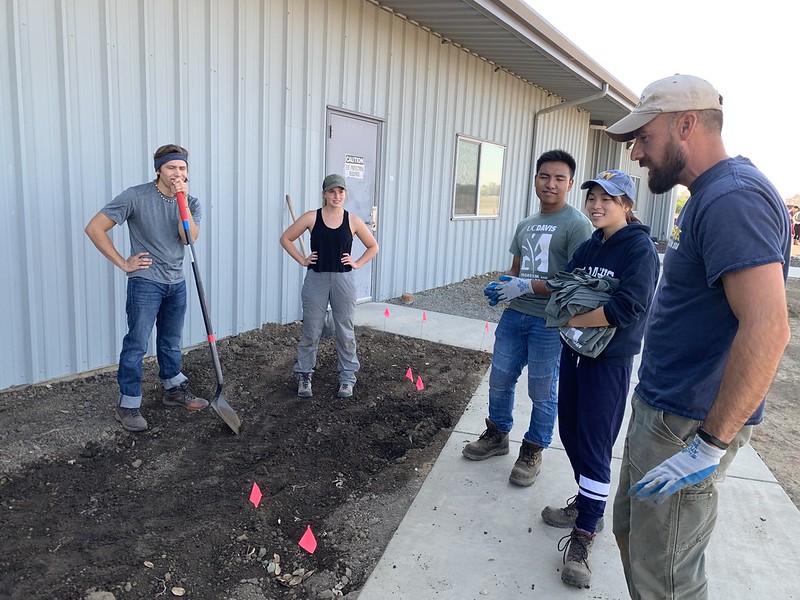 Currently, the team is finishing up a project called the "Pollinator Study Garden" in collaboration with two UC Davis Entomology Department professors. As for the interns themselves, the team is made up of a variety of students from landscape architects to environmental designers. 
"They get hands-on experience, which they don't get in classes at all," Haven said. "They're getting a much better understanding of how things actually work. It's about really understanding what it takes to build something — the irrigation and the planning — or how difficult and time-consuming the process can be."
Student intern and fourth-year landscape architecture major Hunter Ottman is hopeful for the future of the Smartscape program and the impact their work will have on the university in years to come. 
"The skills I learn on-site are directly applicable to my field of study," Ottman said. "It's one thing to learn about water efficient planting and irrigation technology, it's another to actually install it yourself and see it in action. While I see this internship as a fun way to get my hands dirty and get in a bit of a Friday morning workout, I'm also very aware that my efforts will not only expand my competence in the process of professionally proposing landscape designs, but they will also affect California water budgets."
"Water management is and will continue to be a hot topic for our state in the face of droughts, supply shortages and climate change," Ottman added. "As a university, if we can contribute smarter solutions to the problems at hand and upcoming, we all begin to face the future a bit wiser."
Category
Tags