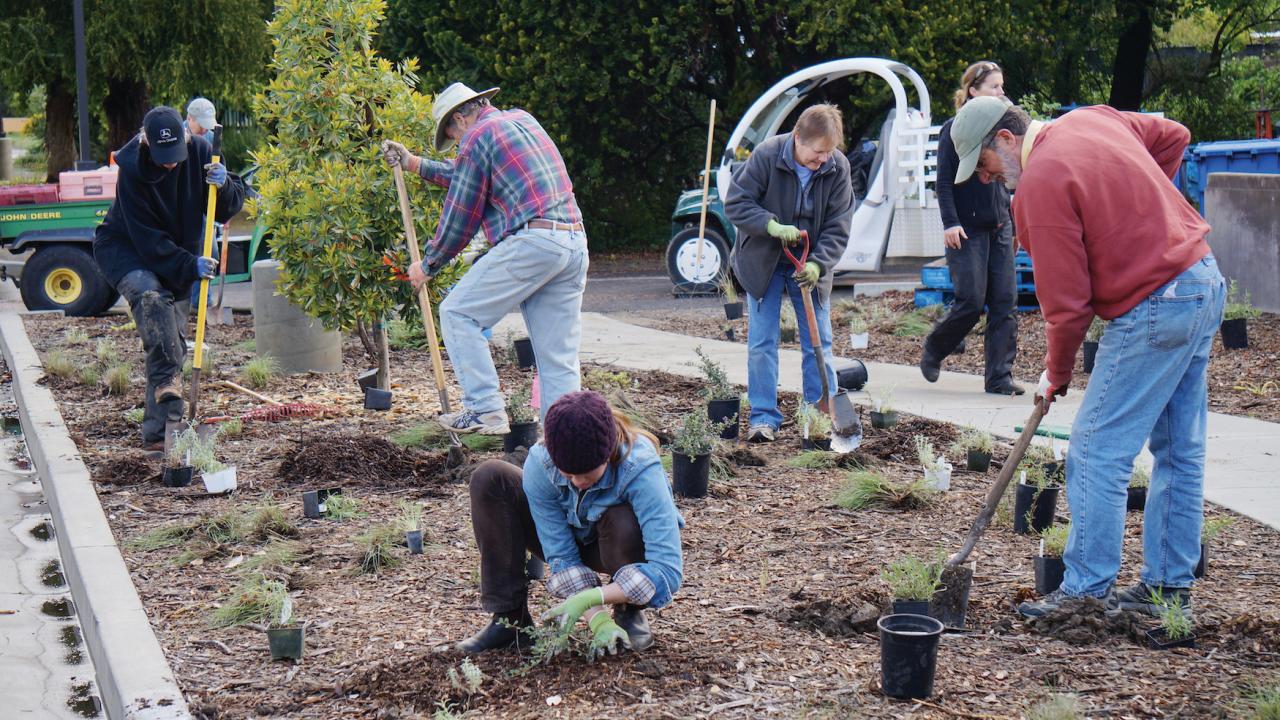 How does it stay such a pretty place? You have walked in the Arboretum and shown it off to your out-of-town guests, but you may not know that those paths you walk and those plants you enjoy are taken care of by talented teams of trained community volunteers. The Chancellor's "To Boldly Go" strategic plan calls out the importance of community partnerships, and we want to celebrate the partnership we've had with our community volunteers for almost 50 years! We now have over 250 volunteers each week working side-by-side with staff to care for the gardens and collections, grow regionally appropriate plants for the sales, maintain our scientific plant records and more!
Our volunteers also work hard to be good stewards of your support as a Friend of the UC Davis Arboretum and Public Garden. New plants, gardening tools and materials for educational signage are all examples of how your investment is utilized by our dedicated volunteers. Please continue your support and urge others to support this important community gem.
In addition, we invite you to join our volunteer team and learn about plants and gardening in the Central Valley. The deadline to apply for the 2020 Volunteer Training class is January 17, 2020. See the Arboretum and Public Garden website for details and the application form.
Category
Tags