Native wildflower seeds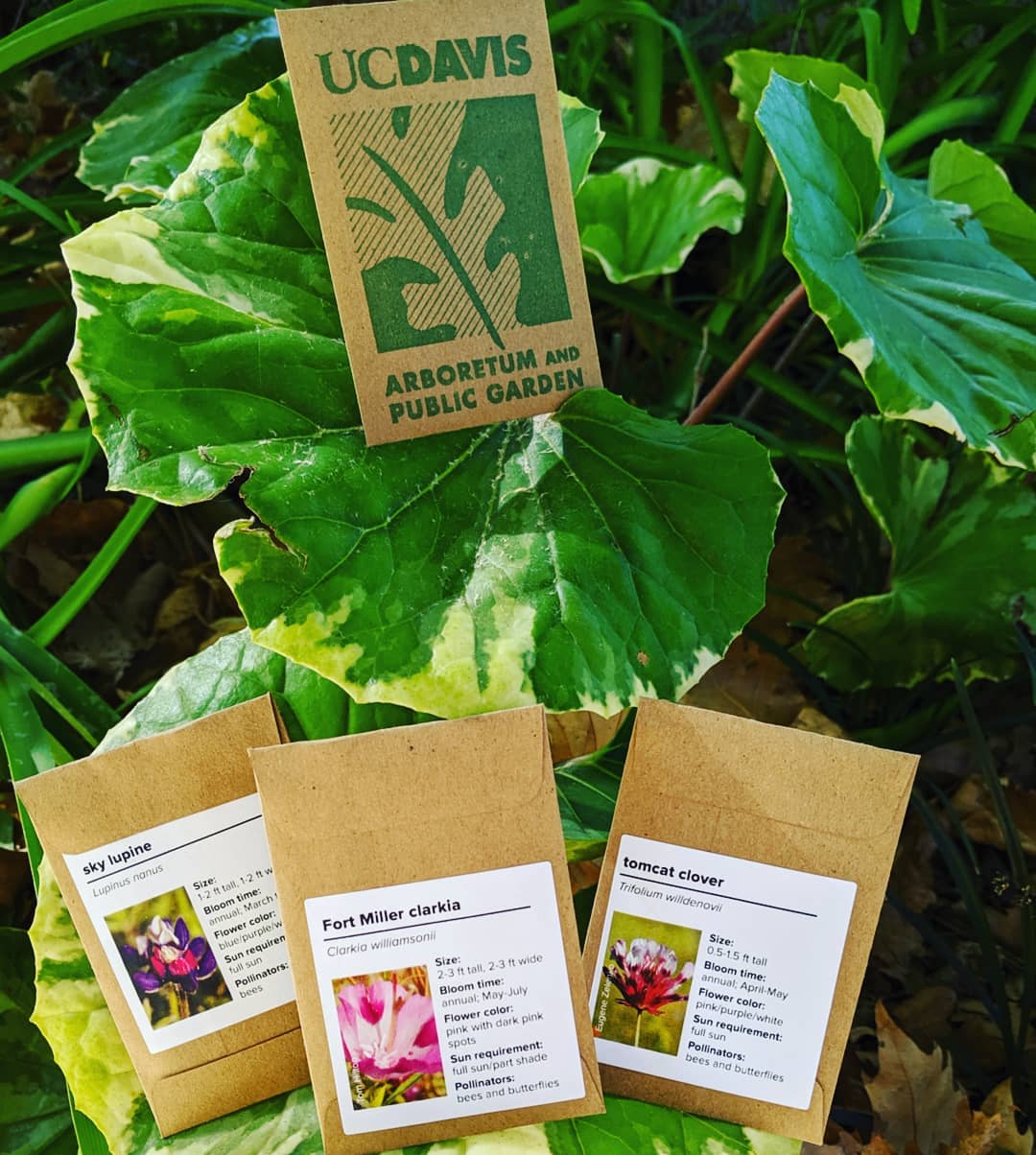 The Friends of the UC Davis Arboretum and Public Garden piloted the sale of native wildflower seeds at its Fall 2019 plant sales. The wildflower seeds were chosen based on research done by the UC Davis Pollination Ecology lab led by  Dr. Neal Williams which found that these species attract local pollinators that will continually revisit!
Sow Instructions
The best time to plant wildflower seeds is in the fall between October and November just before the first rain prior to the arrival of winter/cold temperatures. The early rain will aid in the germination and establishment of the seeds. Seeds will begin to germinate in the winter and bloom from early spring to summer. The only exception is Vinegarweed (Trichostema lanceolatum), which blooms in the summer through fall but can be sown at the same time as the spring wildflowers.
Select a site that is well-drained.

Prepare the site by raking or lightly tilling the surface of the soil.

If you would like to further prepare your site against weeds, water the area to encourage any dormant weed seeds to grow. Once the weeds sprout, remove them to minimize competition with wildflowers. Repeat this step as many times as necessary before you decide to spread your seeds.

Disperse the seeds by hand as desired.

Lightly rake or sprinkle the seeded area with potting soil for some coverage. Do not bury the seeds or they will not sprout.

After the first rain, do not let the seeds dry out. If it is a dry season, prepare to have irrigation.

Maintain the area by removing any weeds or undesired plants.

If you want the wildflowers to reseed, eliminate the weeds and prevent them from going to seed. Do not deadhead the flowers until they have dried up so they can produce viable seeds for the following year. You can allow the flowers to self sow or manually collect the seeds to save for the next year.

Enjoy your wildflowers and know that you are providing essential resources  for our local pollinators!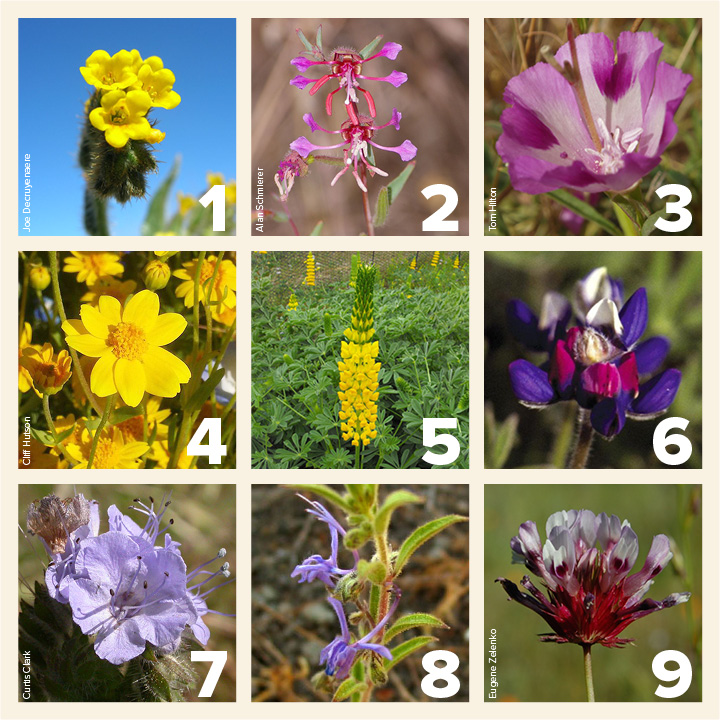 Create your own super bloom
This fall you can find research-backed varieties of seeds available at the Friends of the UC Davis Arboretum and Public Garden's fall plant sales. Learn more.
Sources:
Tags